May 4 - May 7, 2017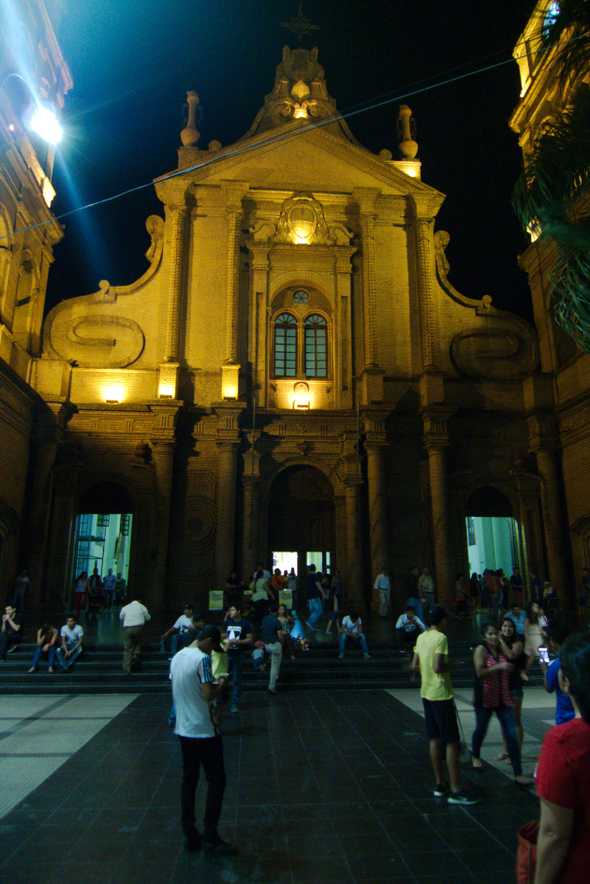 We got off the plane in Santa Cruz, and took a taxi straight to Nick's Adventures to pay for the tour we had organized over e-mail the preceding few days. Santa Cruz is a big, modern city. The main road from the airport is flanked first by stores selling farm equipment, car dealerships, and (getting closer to the city) strip malls, then finally the usual store fronts we've seen everywhere in Bolivia. We met with Nick, whose passion in life is clearly to see and protect wildlife. As such he was upset because he'd just met the new director of Kaa Iya National Park, and she was supporting an oil company and showed zero interest in supporting tourism in the park.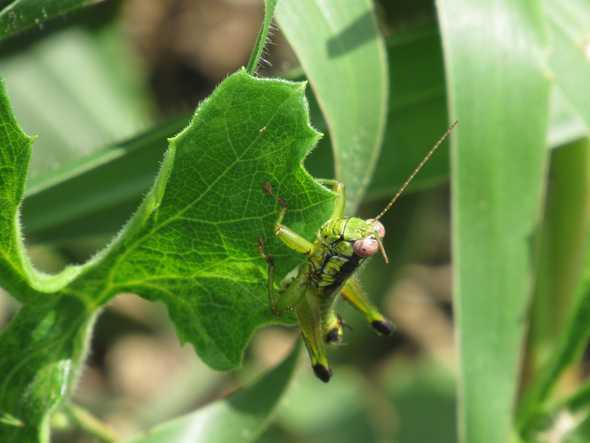 Then we took a taxi to our hotel (360 Grados Hostal) which was in the middle of the market district so had the worst traffic imaginable. But we made it, and spent a quiet night in a clean, comfy room. In the morning we were picked up by Duston, owner of the San Miguelito Jaguar Conservation Ranch. Also along for the ride were Duston's mom and a volunteer, Erin.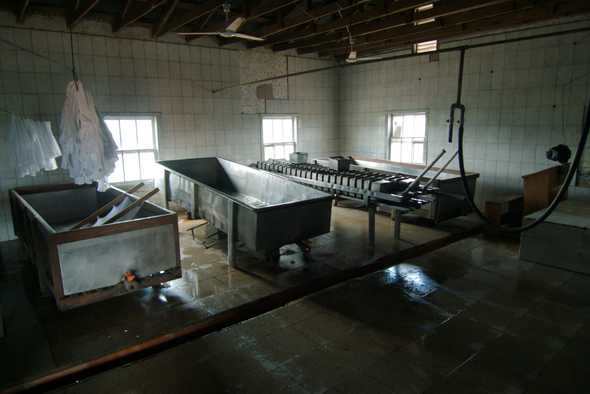 After a few hours we turned off the main road and drove through Mennonite country. Over 70,000 Mennonites live in Bolivia, ranging from horse-and-buggy to groups that drive cars and have colored clothes. We stopped to buy cheese and gas, and then we were on our way.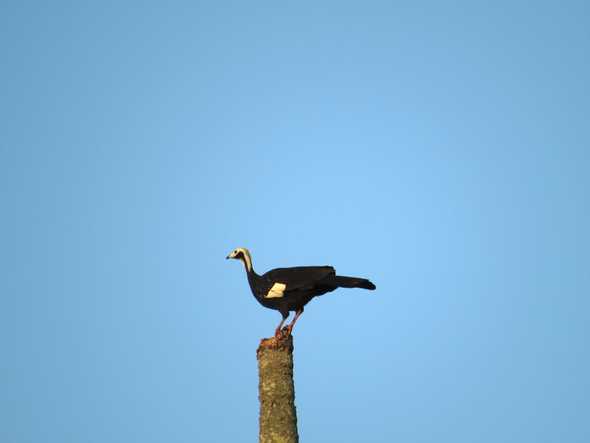 Soon afterwards we started seeing some interesting birds (including Rheas) in the fields, and then we reached the ranch. The ranch has been in Duston's family since the 50s and used to be a large cattle ranch. These days only a portion of the land is used for cattle, while the majority is allowed to be a wild habitat for jaguars. We spent two nights at the ranch, and went on a variety of walks/drives during that time.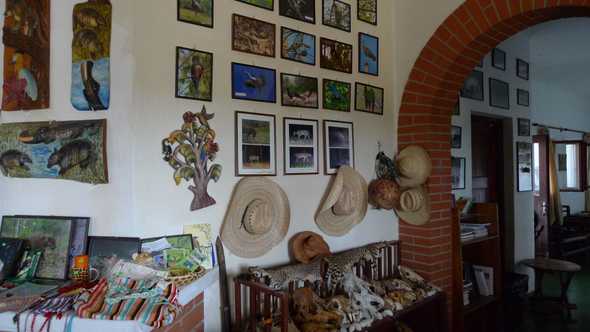 The ranch doesn't have AC but it cooled down nicely each night and our beds were comfy. The food was some of the best we've had this trip. One lunch we even had wild boar. We'd encountered the boar on a walk in the morning. It was lying in the grass, and only managed to push itself around in circles. Our guide declared it had a broken hip, and Duston gave the OK to cook it. (He's very strict about not allowing hunting on his property.) The consensus was that it had probably gotten hurt while fighting another pig.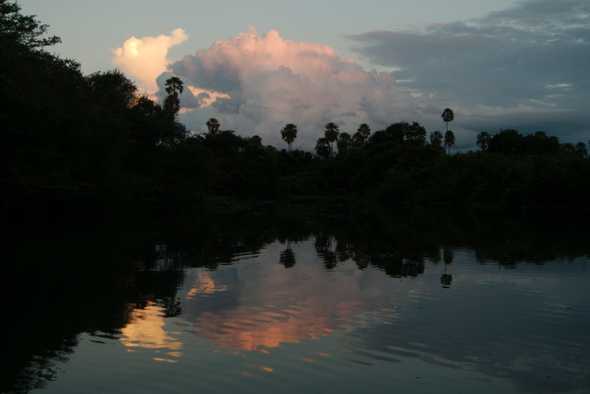 The first afternoon we drifted down a river through the jungle, hearing and seeing lots of birds. As it got darker we first saw a great sunset, and when it was even darker we saw a few baby caimans. We also saw a lot of mosquitoes, but we had enough repellent to (mostly) keep them at bay. After some time by the campfire we called it a night.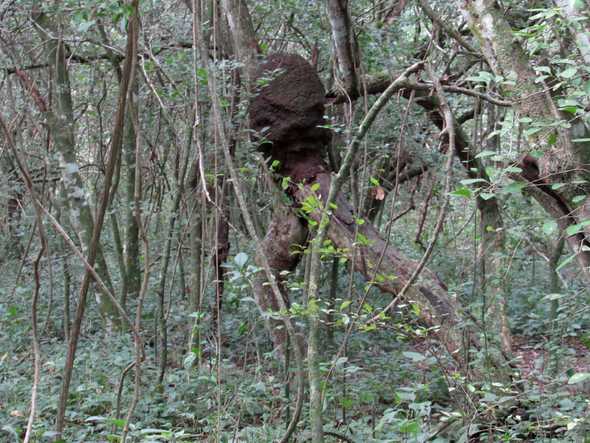 The next day we got up early to see the sunrise, and later went for a walk through the jungle. We saw a few more birds, but mostly enjoyed all the vines that wound themselves around and on trees as well as other vines. We learned to pay attention to ants, because some ants let you know that you shouldn't stop near their path.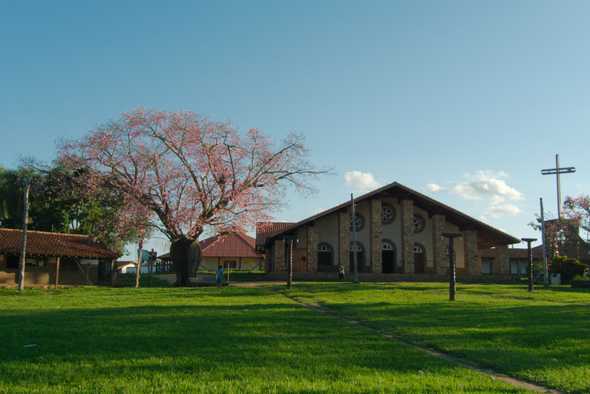 After lunch we drove to San Antonio, a village where we toured the church and some touristy shops. We also listened to some local music. It was kind of interesting to see, but not worth the drive. When it got dark we went on a night drive, which showed us an armadillo, a fox, and more rheas.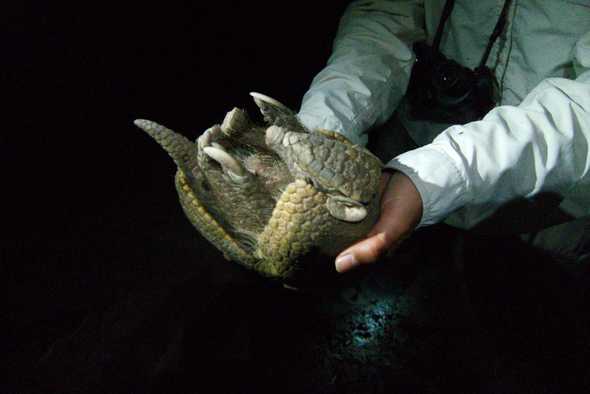 The following morning we woke up very early for a pre-dawn game drive. On this drive we saw, very briefly, an ocelot as it crossed the road just 15 feet in front of the car. What I remember seeing (a light brown cat with a ringed tail) doesn't match with the pictures I can find of ocelots, but I trust Duston that it is what we saw and that my memory is flawed. It was after all dark and happened briefly.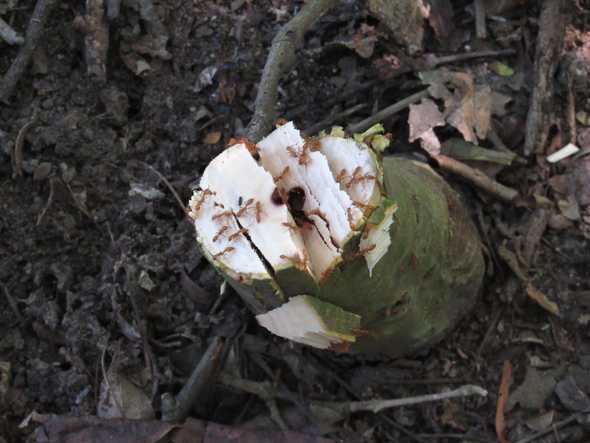 After breakfast we went on a walk down some rocks and near the river. Duston chopped down a fire ant tree in an area he's planting fruit trees. This gave us a great look at the hollow space in the trunk where the ants live. In return for providing this hollow the ants protect the tree from insects. In my excitement to get close and take a picture, some ants started protecting the tree from me. It was unpleasant, but after 10-20 minutes it didn't really hurt anymore. I can easily imagine getting bit by a lot of these ants being a big deal.
At the end of these few very busy days, Duston drove us back to the same hotel in Santa Cruz.