April 7-8, 2017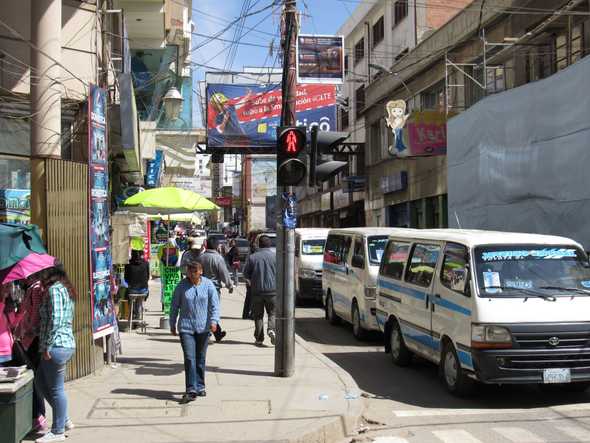 Oruro is not a usual tourist stop. We just stopped there to break up a long busride. We'd heard some scary stories about Bolivian buses and didn't want our first Bolivian bus experience to be a disaster. It ended up being about 4 hours on nice paved roads. We arrived in Oruro in the afternoon, and had no problem walking to our hostel. We didn't do anything else that day besides eat, and buy me a hat. I'd lost my other one somewhere (probably left it at the expensive restaurant) and at this elevation the sun is strong and I cannot be without one. We found a cheap North Face knock-off at the local market.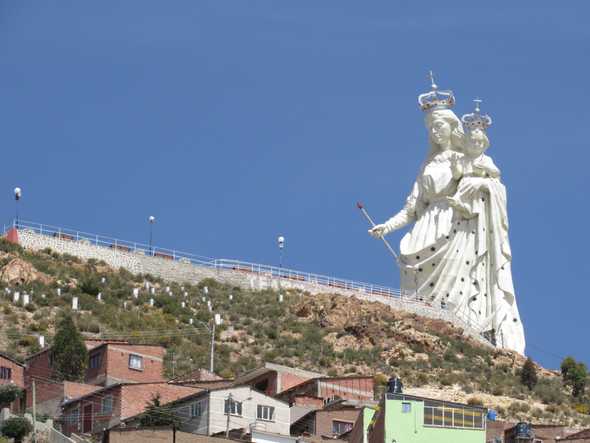 The next day we went on a longer-than-expected walk to the local zoo. Having a downloaded Google map is great, but it did not include topography and it turns out the shortest route to the zoo took us on quite a big hill. (Walking directions don't work off-line.) It was hot, but I enjoyed the walk and wandering a bit off the beaten path. We got really close to the giant statue of Mary that's on one of the hills, but didn't actually walk up to the base.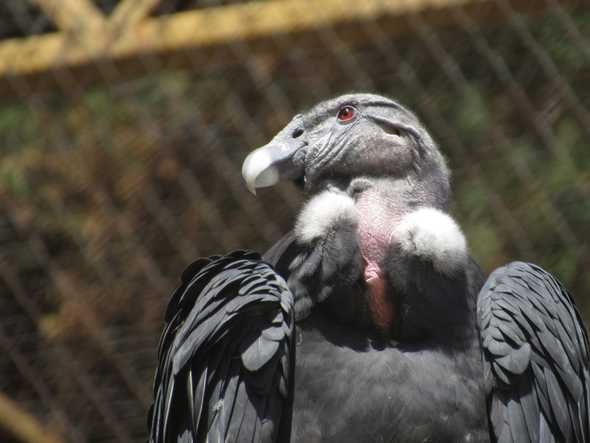 The zoo was small, but pretty cool. They had an excellent aviary with several condors, and we also got a good look at some pumas. Otherwise, monkeys provided the usual entertainment, and they had some more raptors as well as llamas, alpacas, and vicunas. The afternoon we spent eating local food, visiting a so-so museum, and talking to a guy who worked at the hostel. Turns out he's a big grunge fan so we gave him a Seattle cap. Then it was time for the overnight bus to Sucre. We had semi-cama seats on a Trans Azul bus, and I think I managed about 4 hours of sleep, which is definitely a record for me.