April 6-7, 2017
In La Paz our hop-on-hop-off bus ticket with Peru Hop ended at the Hostal Copacabana, where we had a nice little room. We arrived at night and I scared Danielle by going out to find a pre-sleep snack. The receptionist (who spoke English amazingly well) told me that the police recommended tourists were inside before 1am. Since it was well before that, I figured it was fine to just walk the block in front of our hotel. It was, and I returned with croissants covered in Nutella.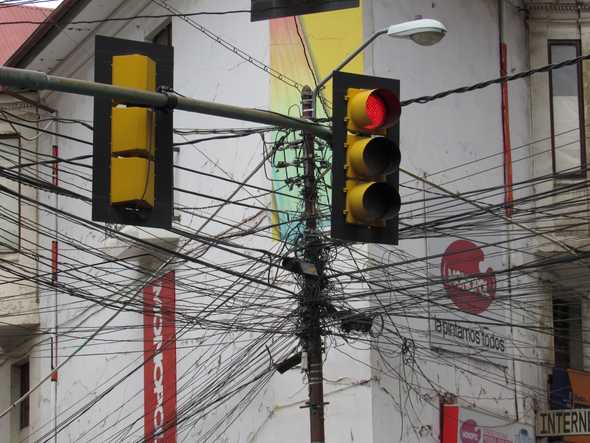 La Paz is a big city, meaning loud and busy. After the tranquility of Isla del Sol, I enjoyed the bustle though. We only spent one day here because we had signed up for a Spanish class in Sucre. In that day we bought a Bolivian sim card (so far unused for phone calls but very useful for LTE which is invariably much better than wifi where it's offered), took a walking tour, and somewhat accidentally ended up eating at a fancy Argentinian restaurant. The food was good but we ordered way too much and in the end it wasn't very satisfying.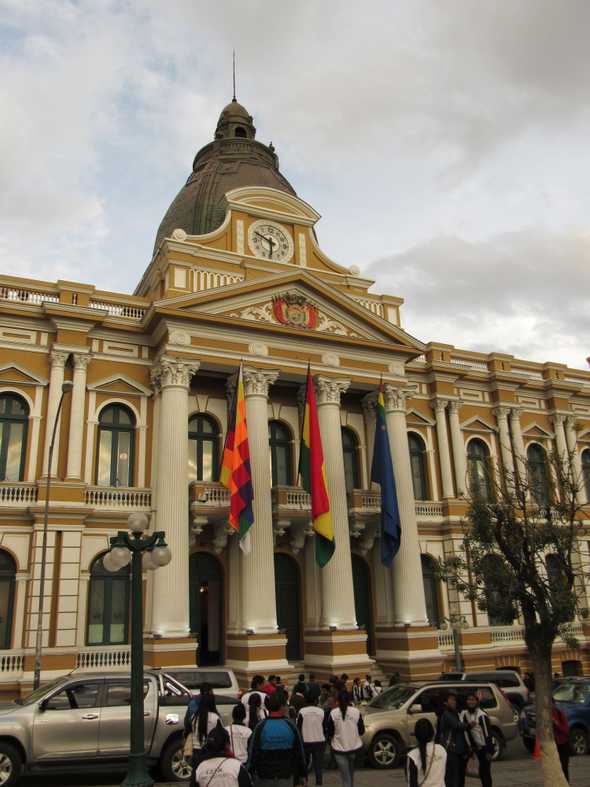 We took our walking tour with Hanaqpacha. Angel, our guide, was amazing. In flawless American English he told us fascinating stories about the city and its history, and answered all our questions in-depth. My favorite story involves the prison, where at some point the government decided to stop keeping guards inside, leaving it to the inmates to run. The inmates ended up with their own form of democracy, and have elections every 2 years. Aside from that it sounds like a terrible place to be, where connections and money decide whether you get a place to sleep, something to eat, or any kind of freedom at all.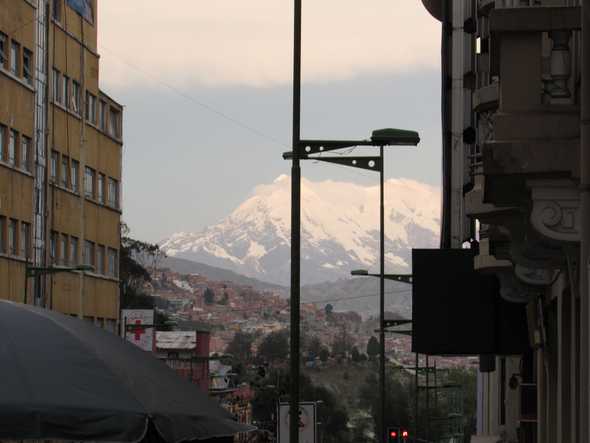 The next day we took a taxi to the bus station, and got on the next bus to Oruro which left in just 10 minutes or so. Each bus has somebody whose job it is to fill it up, and when you're taking a job to a tourist destination these people are very good at locating tourists and telling them about the bus. I thought the bus was fine, but Danielle was upset a bit by the obvious bird poop stains on the seat back in front of her and on the side of the bus.