I'm reviving my blog because we're going traveling again! Our plan is to spend March in Peru, April in Bolivia, and May in Colombia. We don't have many commitments yet, so that could still change a lot.
The blog is using Jekyll now instead of Wordpress. I have nothing against Wordpress, but I just wasn't staying on top of security updates. With Jekyll I don't have to because it just generates static sites. Pictures are handled by jekyll-picture-tag which is easy enough to use. I'd like to directly incorporate images from SmugMug. Maybe that will happen before the trip is over.
As far as trip prep goes, I'm way lazier than the last time. Partly that's because we've done a big trip before, but mostly it's because we're not quitting jobs/selling cars/putting all our stuff in storage this time around. We found an awesome housesitter which was the main thing to take care of. Beyond that, I've put a little bit of thought into packing but mostly I'll just go with the One Bag packing list again. Since we're planning to do some hiking, I am bringing real shoes instead of just the sandals we brought last time. Hopefully they'll remain comfy and I won't get tired of carrying them.
Meanwhile, Danielle made me this cool little luggage tag so we can keep our (near identical black backpacks) apart: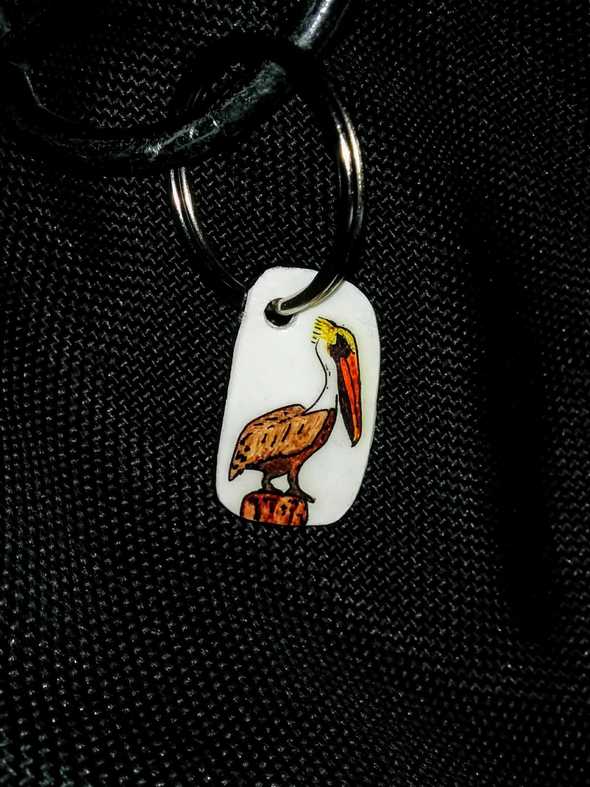 I'll properly pack on February 27. We're leaving on March 1. I'm getting excited!
If you want to follow along, you can check this website, use the RSS feed, be my Facebook friend, or just let me know and I'll e-mail you when I update the site.