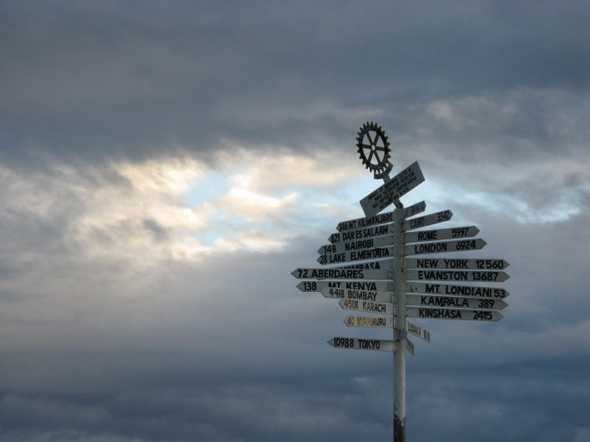 Perhaps you're inspired by this blog to go traveling for a while, or you're just curious what it would take, or maybe you're already planning a trip, or you suffer from severe insomnia. In any case, I thought some people might be interested in what we did to prepare for our trip. First off, we got a lot of our info from "The Rough Guide to First-Time Around the World." It was a great resource. In general I've been a big fan of the Rough Guides travel guides. They tend to have more background info than the Lonely Planet and, because they're slightly less popular, get you slightly off the beaten track.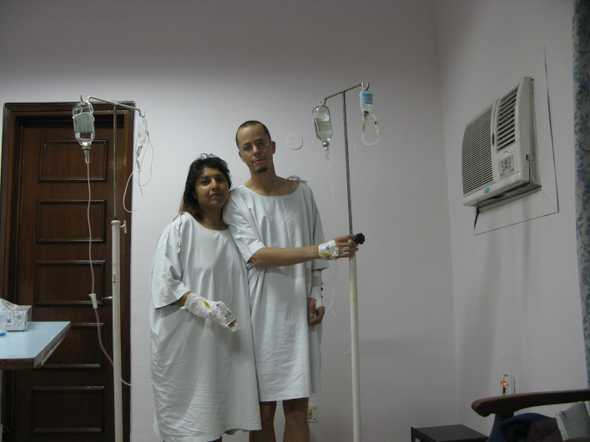 Everybody wants to know how much it costs to go on a trip like this, but most people are afraid to ask. Here's what it cost us, as close as I can figure it. From Jun 1, 2008 to May 31, 2009, we spent $44,937. That includes about $2,468 in medical bills, which we later got $468 back from our health insurance for. (Basically they covered it all from our deductible on.) We had paid IMG insurance $2407 before we went on this trip to be covered for the year. I picked them mainly because their insurance will cover you for a full month when you return to the US, which would give us time to figure out health insurance once we got back.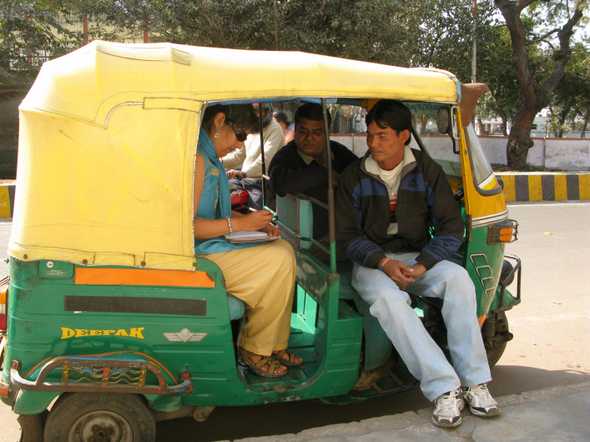 There were some other things aside from insurance that we bought before our trip that were definitely part of it. We'd bought plane tickets from LA to DC, NYC to Paris, and Munich to Dar Es Salaam for a total of $2881. We'd paid for our Tanzanian safari which was $3120. Finally we paid $1685 to get shots so we wouldn't get any number of scary diseases. We also bought a bunch of travel gear, but I'm going to leave that out. So the bottom line for the money is, drumroll please… $54,562. That's quite a bit of money, but for what we got it was totally worth it. If this number is scaring you from taking your own trip, don't be. This is just what we did. You are totally different! We could've easily saved 10 or 20 thousand dollars by not visiting Europe, not doing our African safaris, not taking the container ship, and eating cheaper.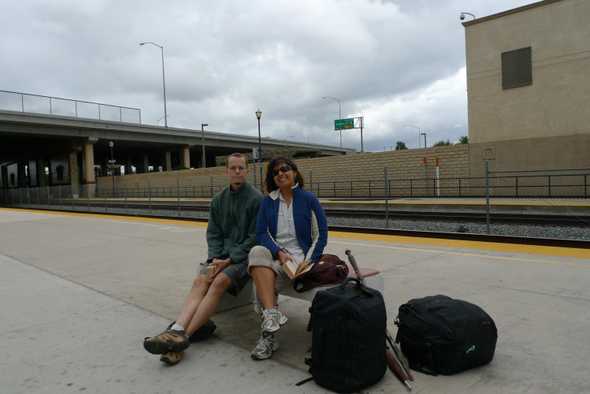 Packing and what to bring is another subject that's endlessly debated. I made a decision to just go with the list on onebag.com and I don't regret it. It's a good list. I brought some harmonica stuff that I ended up never using, and had to ship home. Definitely bring 4 pairs of underwear. 3 is not enough. And don't sweat your packing too much. Just about everything you might need is available for sale in any major city in the world. Do bring a money belt. It made us feel like our money was in a safe place. As for bags, I highly recommend Rick Steves' Convertible Carry-On. It's light, has the right amount of pockets, and sturdy enough to show little wear even after a year.
If you have any questions I didn't address here, leave a comment. I'll do my best to answer questions.
And finally, I'm done blogging this trip! It sure felt like a chore at times, but I'm glad to have done the work and look forward to rereading it all in a few years.