Typed up: on ship to Long Beach Posted from: Andy and Juliette's house in Newbury Park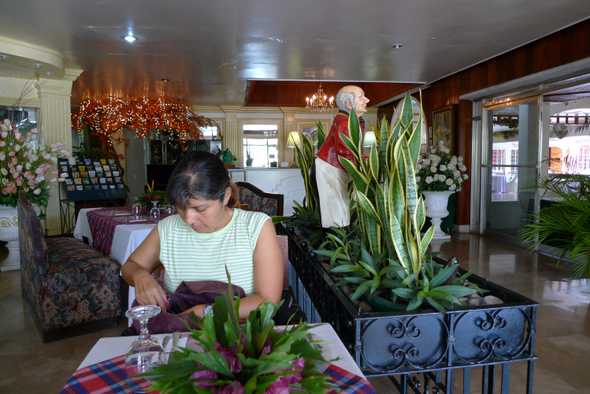 Just having a few days to kill before our flight to Seoul we stayed in Solano to dry out and relax. It still rained regularly, but not non-stop like it had been. Solano was a small town with no sights, so we used the Internet, read, ate ice cream, and spent a lot of time in our room. We stayed at the Governor's Garden Hotel which was quite nice. Being in a small town it was also very cheap.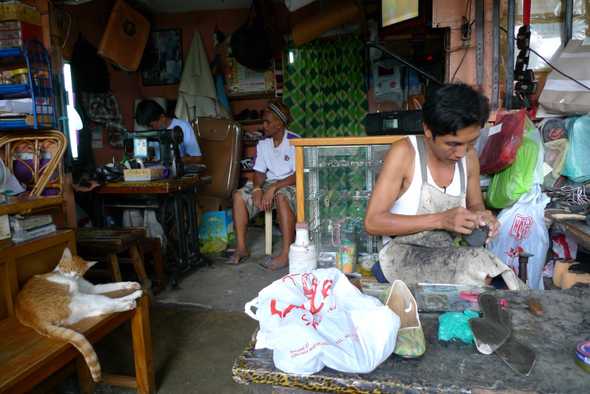 We both got haircuts. My hairdresser was even more flamingly gay than Danielle's, wearing lipstick and hot pink glasses. He also flirted with me non-stop. It was an excellent haircut though, and at 50 pesos (1 USD) each we did not complain. I also had the zippers in my day bag fixed again at a shoe repair shop (20 pesos). This time the repairs lasted.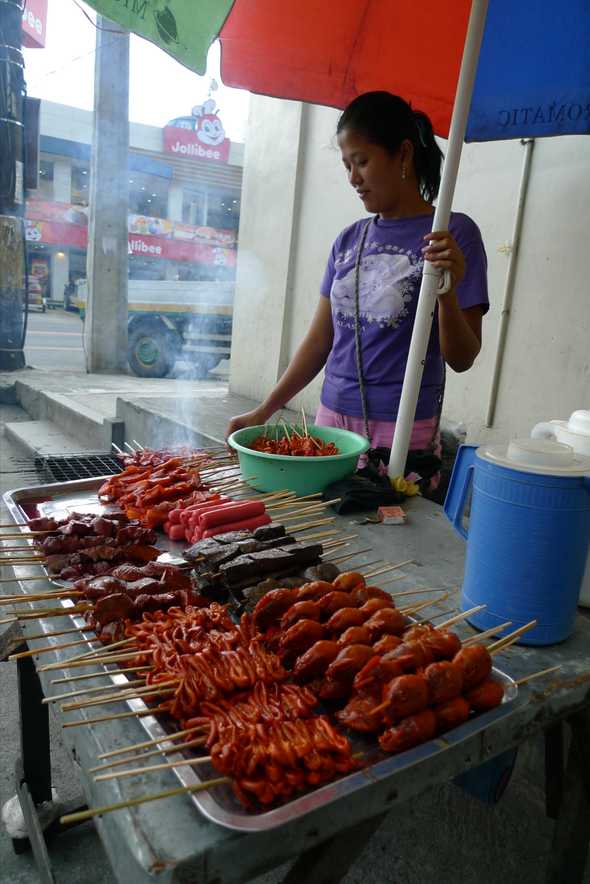 The food in Solano was typical Filipino fare, insert my usual complaints etc. here. The chicken-on-a-stick at various stands was excellent though. We did continue to stay away from what was obviously intestine. A first for us, we also saw chicken heads on a skewer. They remained untasted as well.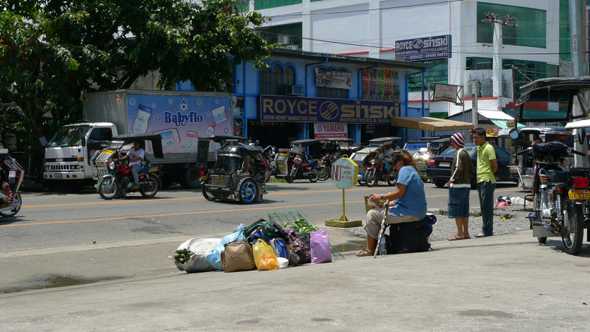 On Mother's Day we failed to use Skype but we did get on the bus to Manila. It wasn't raining, and we stood in hot shade next to McDonald's waiting for the right bus to go by and stop. After a little lack of assertiveness we finally got on the 3rd one. There even were seats for us. We spent all day in that bus, getting off about every 3 hours when there was a 15 minute break.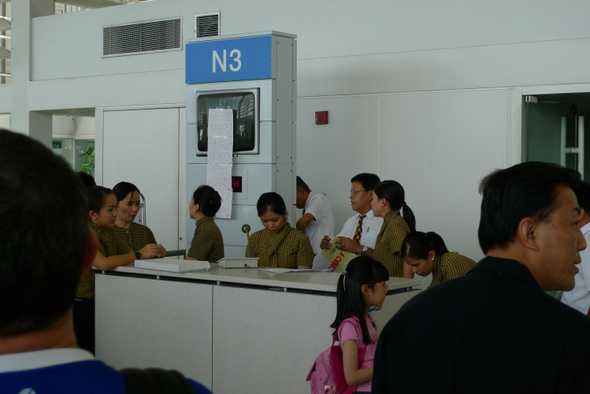 After dark we once again went to Adriatico Pensionne who had lost our reservation. We want to like this place, but it just wasn't happening. Instead of the AC room we had booked we stayed in a room without AC and that hadn't been aired out in quite a while either. But we only had to sleep there. In the morning we stocked up on cheap used books in preparation for our sea voyage. Then we took a taxi to the airport, and did the usual airport things. Our plane left on time.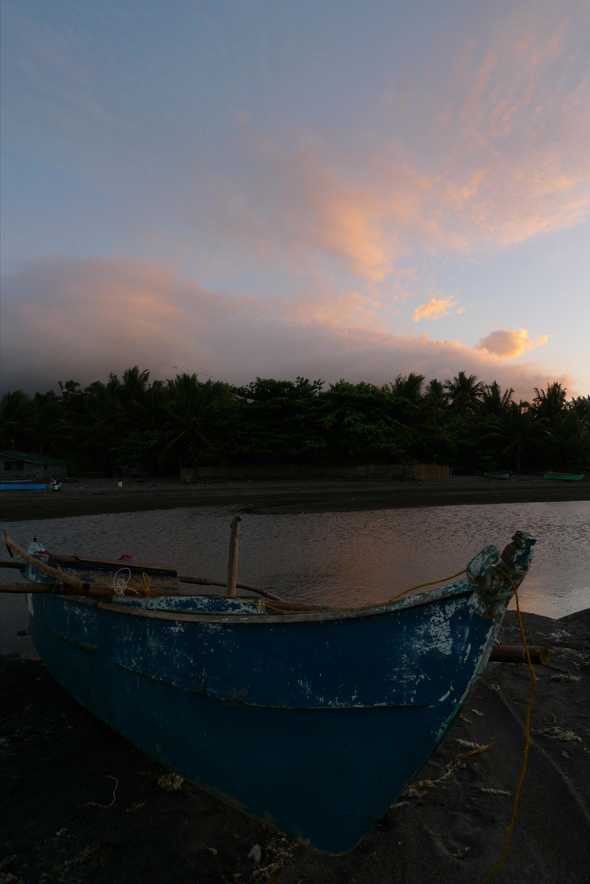 The Philippines has a lot going for it. I kept wondering why people would come to Hawaii if they could fly just a little further and spend less money on just about everything. The only downside is the food. Other than that the Philippines are beautiful with plenty of beaches, snorkeling, hiking, and resorts of every kind. Culturally it's the most American place that we've been to and English is widely spoken.