Typed up at: Legend Hotel in Delhi Posted from: Legend Hotel in Delhi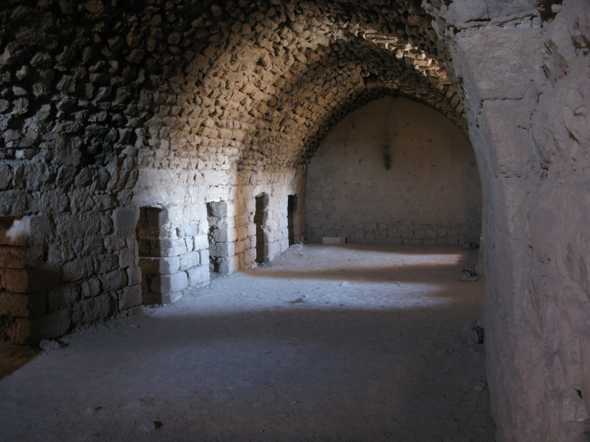 In Dana we hired Walid to drive us to Madaba, stopping at some of the major sites. Roger joined us for company and financial reasons. We left nice and early, headed north to Karak Castle. This was first built by the crusaders, and since then has been augmented again and again, and finally dynamited in the early 1900s. Still, a lot of it is still standing, and it was a great place to wander. Lucky for us we had a minimal flashlight. A bigger one would have been better.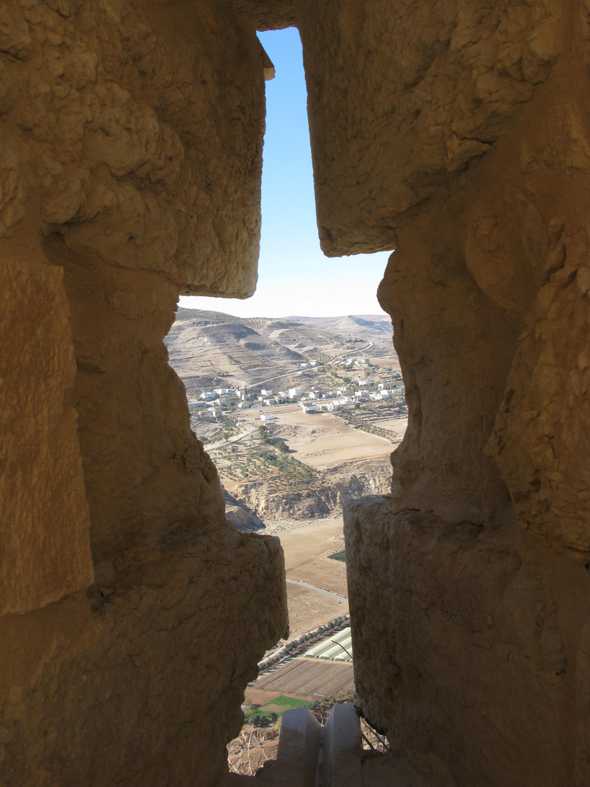 We got a guide who seemed like he was under the influence of cold medicine. He managed to tell us what we were looking at, but seemed a bit absent too. Then he found a piece of what he thought might be amber and got all excited, only to get upset to discover it was just glass. At the end of our tour he briefly mentioned the current war in Gaza, and how Obama would bring peace to the region. The castle was very neat though. We saw the kitchens, spent a little time in a dungeon cell, and peaked into a giant water cistern lit by a piece of burning newspaper.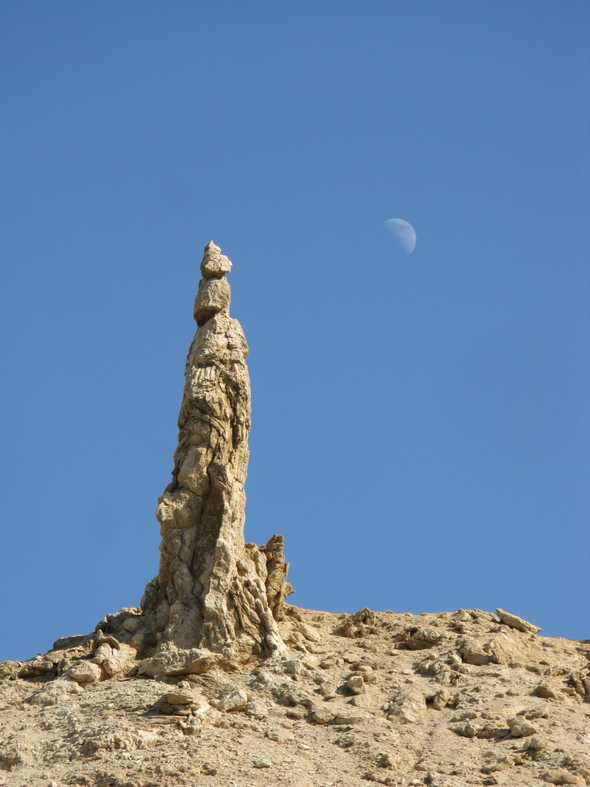 Walid got us some sandwiches to eat in the car, and we continued on to the Dead Sea. The salt on the shores is quite pretty. We stopped to take a look at a rock that was supposedly Lot's wife, who had been turned to salt when she turned back while fleeing Sodom and Gomorrah. At the Dead Sea we went to Amman Beach. It's expensive, but provides changing rooms and cold showers. There's also an ice cold pool and plenty of places to sit, eat, and buy souvenirs. But we were there just to hop in the salty, salty water.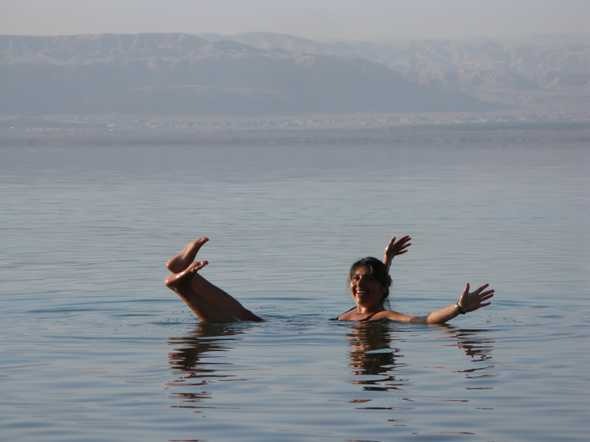 Stepping into the Dead Sea, across the pretty (but dirty) salt crystals, it wasn't terribly cold even in the middle of winter. Floating is indeed ridiculously easy. If I kept my body "standing up" without touching the bottom, the water level would be a few inches below my neck. Floating on your front, back, whatever is also possible. We did keep our heads out of the water because the saltiness stings mightily if you get it in your eye. I discovered my sandals rub my ankles just a bit too much, because those places stung a lot. I haven't felt discomfort there before that or since. So I had enough pretty quickly, but Danielle stayed in for a long time, and got the full mud treatment before we left.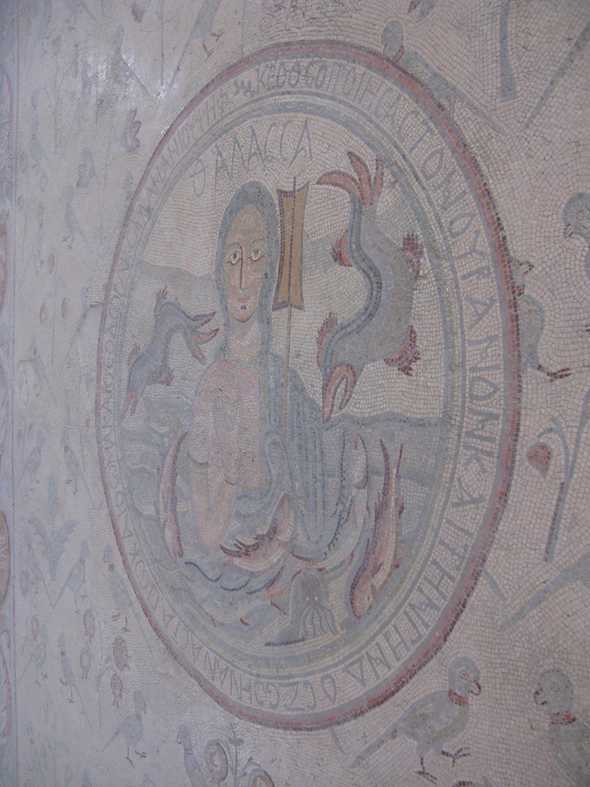 Our final stop for the day was the Salome Hotel in Madaba. It was cold there, as well, but not nearly as cold as it had been in Dana. The heat in our room was barely adequate, and the water only barely warm enough. But the bed was good, and so was the complimentary breakfast. In Madaba we spent a day wandering around the mosaics. Most of them are at least 500 years old, with some going back to Roman times. Many were several meters across, and really gave me an appreciation for mosaics. At night we ate some great Jordanian food, and in the morning we found the bus to Amman.