Typed up: at Murjan resort in Aqaba, Petra Gate in Wadi Mousa Posted from: Petra Gate in Wadi Mousa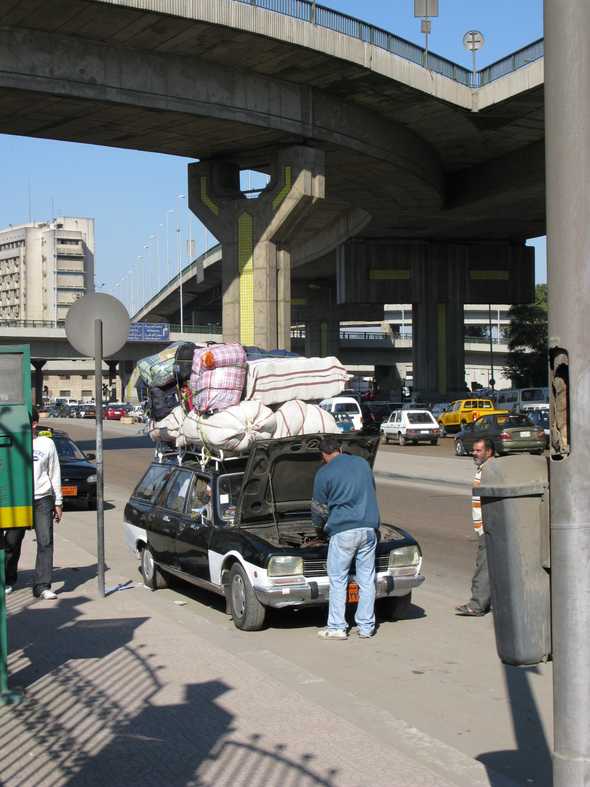 We got to Cairo's Sinai bus station early for our 11am bus, but the bus didn't show up until just before noon. While we were waiting we watched some people from other buses put huge amounts of luggage on the roof of their taxis home. The 7 hour bus ride took 8 hours, including 1 unofficial break and 1 official one. The unofficial break was just to get some gas, but plenty of people (including us) got off to stretch our legs and use the rest rooms. Unfortunately for Danielle there was only a men's room.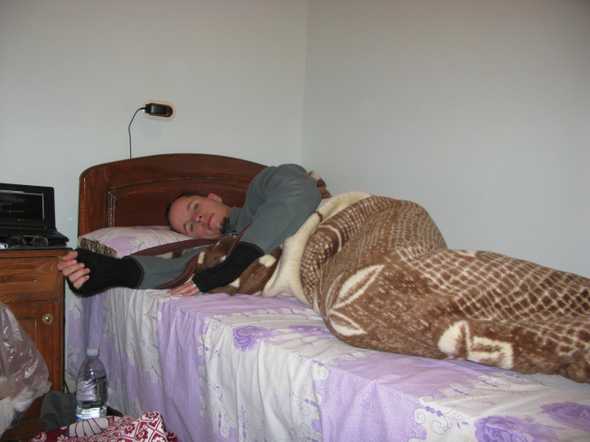 So we arrived at the village of St. Katherine quite late. On the bus we'd booked a room at Moonland Safari Camp/Hotel because we were a bit worried that we'd be sleeping in the cold, seeing how many Cairo hotels were full. We needn't have worried about not finding a room (we were the only guests in the hotel) but we did sleep in the cold. Our hotel was designed for the desert summer, and our didn't see any sun the entire day and did not have any heating. For a good part of the day it was colder inside than outside, and outside never got above 70F or so.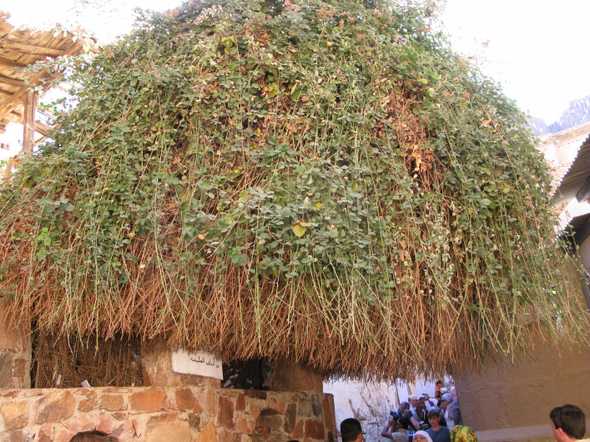 To make matters worse, in the early morning I spent about on hour in our bath room (bare feet on freezing tile) because my stomach was unhappy about something. During the day we walked to the monastery, where we saw the burning bush that God used to speak to Moses. It's not small and scraggly like we expected, but instead was a huge vibrant plant, only kept in check by tourists breaking off the pieces they could reach. (I wonder what those fetch on Ebay.)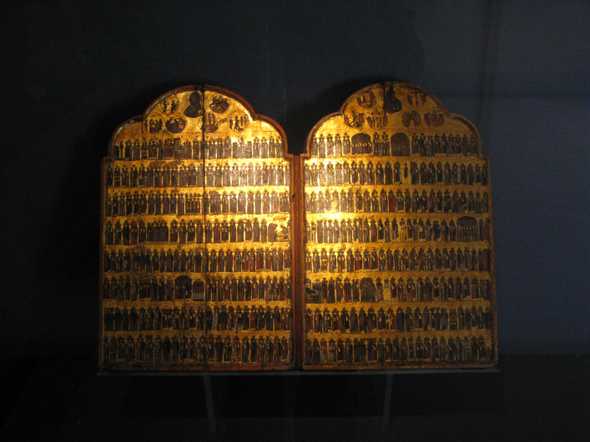 The monastery itself was a bit like a fort, with huge walls built around a little church. It was pretty cramped and very busy. The bush is the main attraction, but the church was nice also. It's amazing how different of a feel it has from all the mosques we've visited lately. The main difference seems to be that the church is full of icons, while mosques are only decorated with abstract patterns. There's also more decorations all over the church while in mosques the decoration tends to be centered on the niche towards Mecca. The only place that wasn't busy was the icon gallery, because it costs money to go in there. But we did, and it was neat to see a nice collection of historical Christian artwork. I even managed to snap a picture before the security guard told me that was not allowed.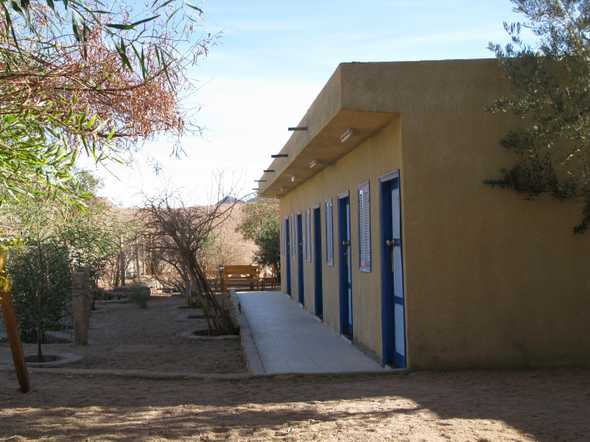 Our hotel is really kind of in the middle of nowhere. Its food is OK but expensive, so at night we walked to the Catherine Plaza hotel, which was heated and was running a buffet for a bus of Spanish tourists. We could get in on that (for plenty of money) and it was actually really good food. With full tummies we returned to the freezing cold of our hotel room, and during the night my stomach issues mostly resolved themselves. So in the morning we were all ready to embark on the adventure of climbing Mount Sinai.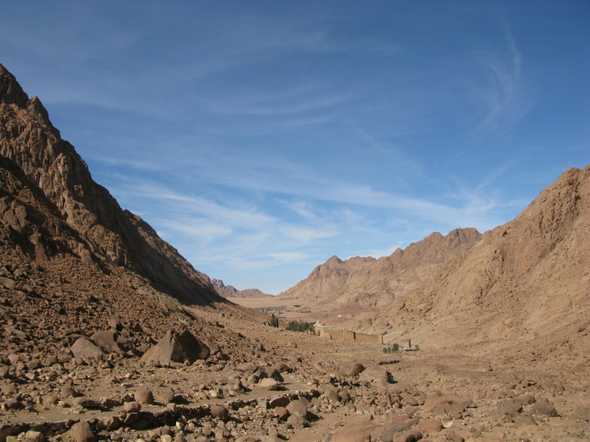 First we packed all our cold weather stuff into one backpack, and left the other one at the hotel. As part of onward transport to Nuweiba, Jimi drove us to town to get some food and water, and then to the monastery where we could start walking. He told us to tell the police officer at the entrance that we were just going to see the monastery, because if we said that we were there to climb the mountain they would force us to buy guide services at LE 85. So we did, and it all went smoothly. Before noon we were on our way, taking it easy all the way up. The rocks were pretty, the view was great, and the weather was pleasant. Very few of the little stalls along the way were open. It really felt like hiking. The trail was wide and well marked, and we didn't feel the need for a guide at all.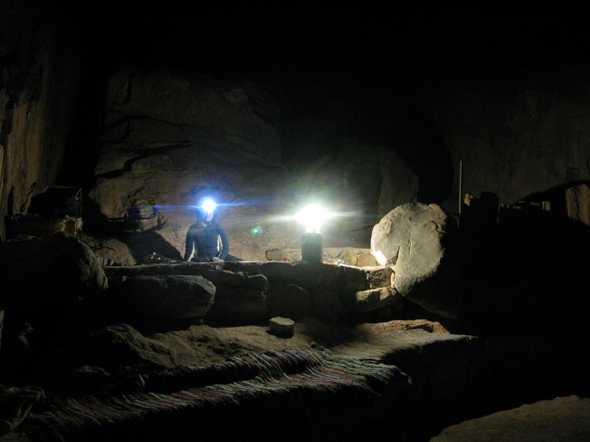 Near the top we arranged with one of the half dozen shops for rental of pads and blankets for that night, and we just relaxed and enjoyed the view some. There were some other tourists to talk to, and we drank some tea, but it was all very mellow. The sunset wasn't very exciting because it set behind a mountain pretty close by. We retreated to our merchants' shop where we had a simple but filling dinner, and then headed off to our sleeping place behind the shop. We piled on 7 blankets and that was enough to keep us warm while we looked at the stars above.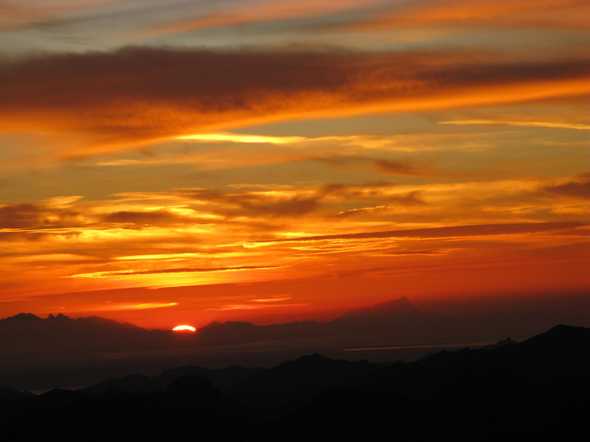 A bit after 3am we woke up, because the tourists had started to arrive. Most people climb Mount Sinai as a day trip from the coast. They bus in. Climb up around midnight, get to the top around 3, watch the sunrise, go down, visit the monastery, and leave. Danielle didn't seem to mind much, but I felt robbed of the nice and quiet experience that we "earned" by being there first. The sunrise was still beautiful, but being surrounded by 200 Russian tourists really took away a lot of the experience for me. The traffic jam on the way down didn't help either. If you can carry your own gear, and don't care about the special significance of Mount Sinai, you'd be much better off hiking up the mountain next to it.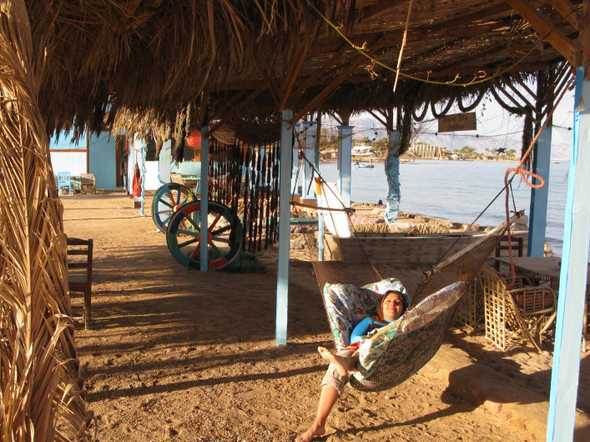 Anyway, we got down and Jimi was there waiting for us. After picking up our luggage he drove us to Nuweiba. The drive was beautiful, going through more different colors of rock, and even spotting the occasional tree. Our plan had been to make it all the way to Jordan that day, but the ferry sounds miserable, and the Israelis were resting that day, so instead we checked into Amon Yahro Camp. For next to nothing we got a hut with a big bed and a light about 20 meters from the water. The hotel lunch was very good.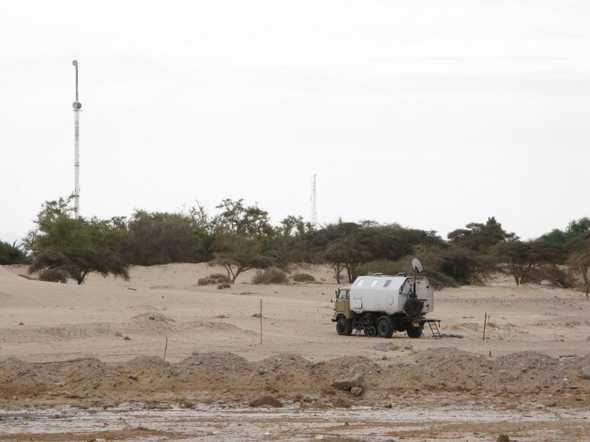 In the afternoon we went snorkeling. It's not a prime spot, but by just walking a short way and swimming in a shorter way, we got to a nice little reef with enough fish to be fun. We were excited to see a lion fish away from its rock, and also to see some clownfish getting up in our face as we dove down to the anemone where their baby swam. At night we had a barbecue with Tom and Katie, the only other 2 guests at the hotel, as well as an Austrian couple who are traveling through Egypt in their totally cool truck. It's an East Germany army surplus 4 wheel drive monster, with a full kitchen (including oven) and a large bed inside. With them are 2 huge friendly dogs. So we stayed out later than we maybe should've, because we had a big travel day coming up…