Typed up: at Murjan resort in Aqaba Posted from: Petra Gate Hotel in Petra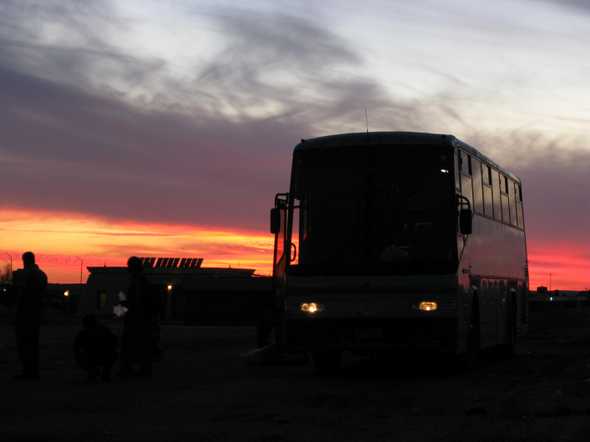 The bus ride from Bawiti back to Cairo was just like the way there, except that we sat on the very last row next to a sick Australian. We were dropped off at a different place than we had taken the metro from, but it was close to a metro station. We did have to cross a very busy road to get there. We would've made it by ourselves, but a friendly police officer walked us across. We checked into the Berlin hotel again, this time into a proper room. The room was nice but still dark, and didn't seem like a great place for Danielle to get over a cold.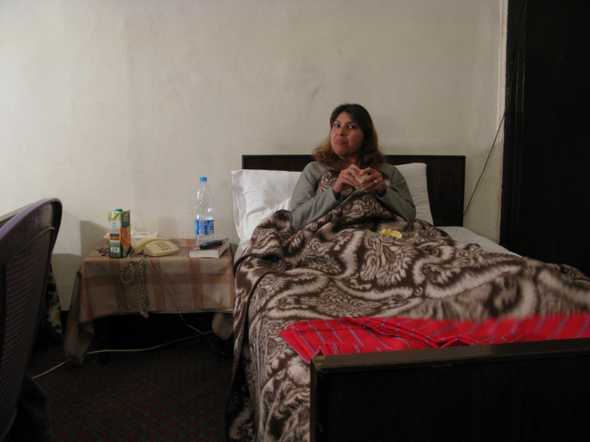 After finding several other hotels full, we checked into New Hotel. I wouldn't recommend it, but we did get TV which is good for sick people. Breakfast was not included but we found a fuul place not too far away, where about LE 7 would fill both of us up nicely. I took care of some errands while Danielle relaxed and squashed the occasional small cockroach that made an appearance on the wall. The next day was much the same. I went to buy bus tickets to Sinai, with Danielle resting some more. Downtown Cairo was fun again now that Eid was over. I really like the feel of the city, people always bustling everywhere. Every night it's full of people of all ages checking the clothing stores, going to the movies, buying candy, and sitting at the cafes.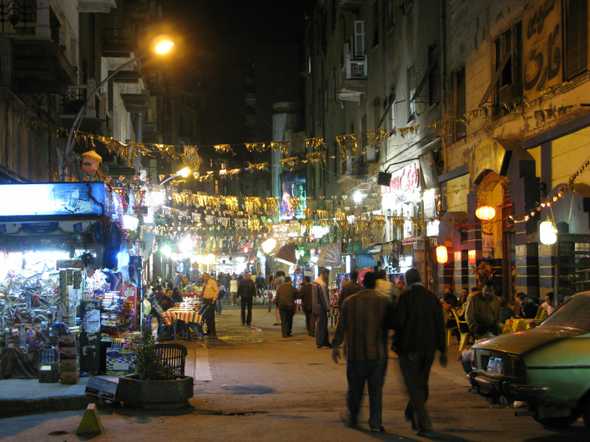 In the evening I picked up soup to go from Gad, a local fastish food chain. The food is good but not fast. Especially if you don't know how it works. I wanted pizza for me and soup for Danielle. You have to buy the ticket for pizza and soup at different counters, so I paid for pizza, handed in my ticket, and waited for it to be prepared. Then I paid for soup, and waited for that to be prepared as well. Each wait was about 20 minutes. Clearly the thing to do is to do set up some multi tasking. Better yet, with labor so cheap in Egypt there should be somebody else who can do all this waiting for me, let's call him a "waiter." This person could take a small cut and offer me the convenience of not having to know how everybody works. But I got food, and it was tasty, and Danielle was pleased, so it was a success overall.
On the day after that (Wednesday December 17) we taxied to the Sinai bus terminal to use the tickets I'd bought the day before.