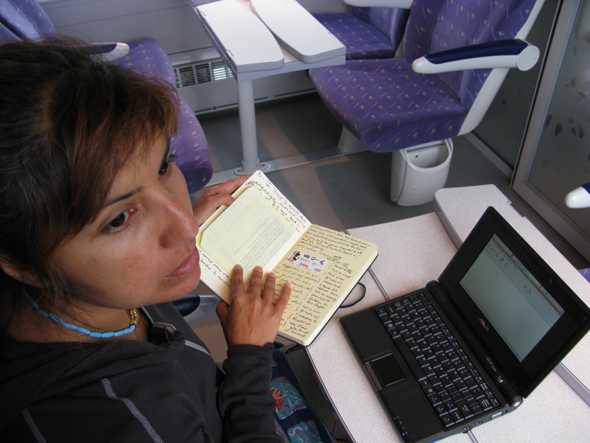 On Monday the 21st, we had booked a train to take us to Sedan. We decided to get to the station an hour before our train, and that was a good thing because it took half an hour to get through the line to pick up the actual tickets. After that everything went super smooth. We took a TGV to Charleville-Meziers, where we transferred to a local train to Sedan. The TGV was very nice. Plenty of leg room, sizeable overhead bins, tray tables, cup holders. There was a food cart but we didn't visit it. The local train was almost as nice. It was actually nicer because it was almost empty and we took a "booth" for just the two of us. (The blog entry for Paris was written on the TGV, btw.)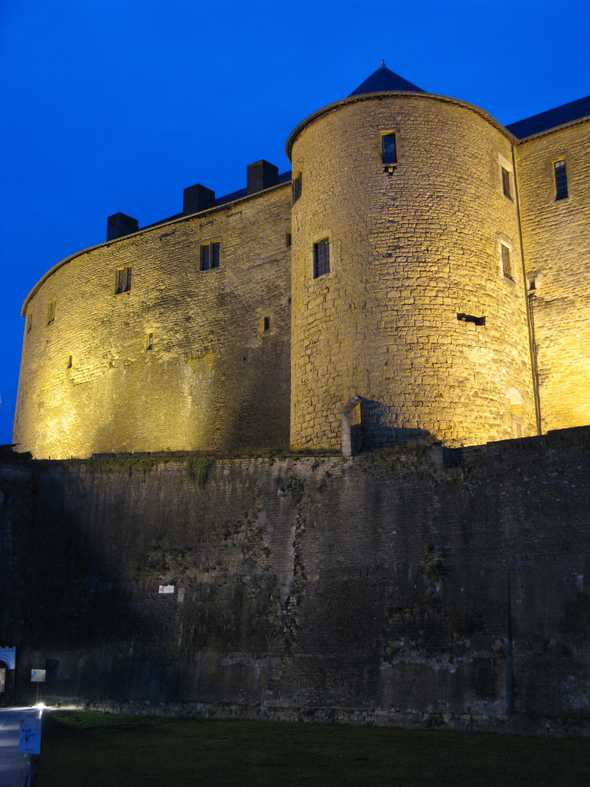 In Sedan we were met by Ann-Flore and her friend. We had met Ann-Flore through CouchSurfing when I was looking for a small town to spend a few days in. She was as friendly as could be, and quickly had us back to her apartment. We just sat around and talked through the afternoon, waiting for Tim, a couchsurfer from Berkeley who would be there for 1 night. Ann-Flore is very critical of the town she lives in, and told us at great length how burning cars is the local late night entertainment. Despite this, she also says the town is completely safe. The locals just like burning cars. Tim came, Ann-Flore's friend left, and we had a nice long dinner whose main feature was home-made quiche. Afterwards we went on a short walk to the local castle.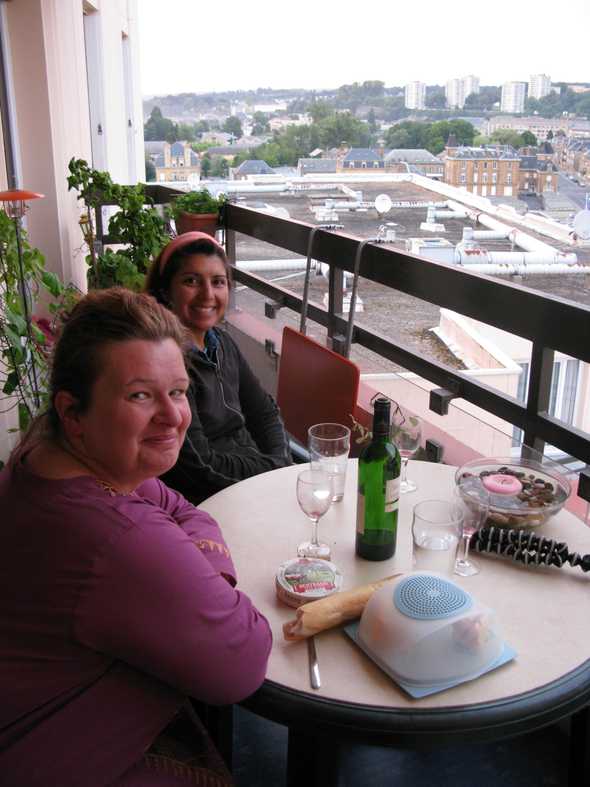 The next day Tim left early, while Danielle and I bummed around a bit. We wanted to relax a bit after running around in Paris, and the apartment was perfect for that. It's on the 10th floor, has a nice balcony with a great view of the castle, the town, and some of the surrounding countryside. Inside, Ann-Flore has done a great job decorating, giving it a really distinctive and fun feel. To top it all off, the world's softest rabbit, Odule, lives there as well.
Danielle and I wanted to cook dinner, so we all went to LeClerc grocery store, which is what would happen if a grocery store grows into a WalMart. We found almost everything we needed for chili and guacamole, except for cilantro (we substituted parsley) and jalapenos (we substituted some other pepper). Finding chili powder was a little tricky, but we found packages of "Mexican seasonings" which seemed to be about the same thing.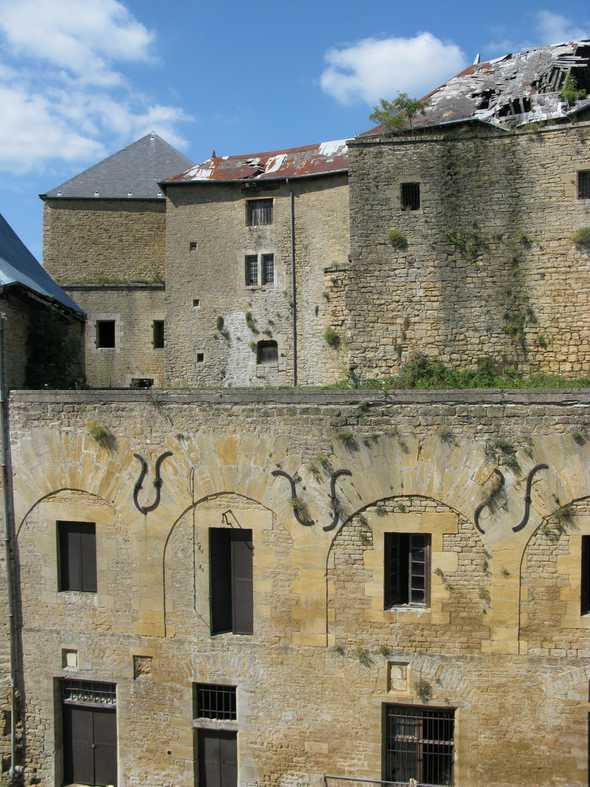 That afternoon Danielle and I walked to the castle in town, whose claim to fame is that it's the largest fortified something-or-other from the medieval period in Europe. It certainly was impressive to see the giant walls at the bottom. Large chunks were missing, but the walls were so thick (70 feet or so) that it didn't seem to affect things at all. Inside, I really enjoyed seeing the stalactites that had formed on the ceiling. You know your house is old when there's stalactites hanging from the ceiling. (You also know it's damp and not well-insulated.)
While I was off on the beans, and made a last-minute swap for rice, the chili tasted very nice. The guacamole without cilantro tasted like it needed something extra, but was still fine. We ate all that at another lengthy meal. We talked about various things, but I really should mention again (because she did) that Ann-Flore does not like Sedan, or most of the people in it. But we enjoyed the place. It must just be that living somewhere gives you a different perspective than visiting.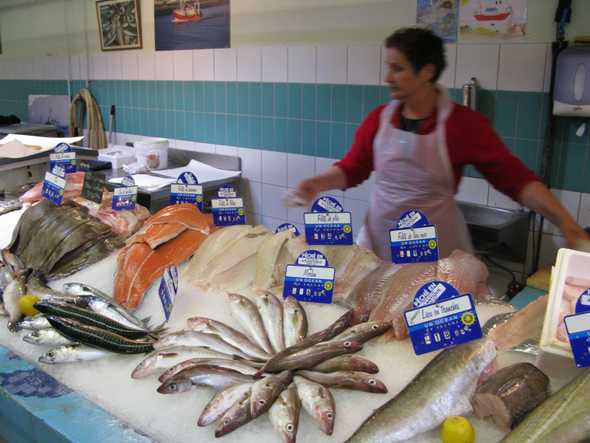 We had planned to leave the next day, but lack of and poor planning made it easier to stay another night, and our generous host was fine with that. So the next day Danielle and I visited the local farmer's market, which also included fishmongers, butchers (buy a half rabbit, eyes and all), and lots of clothes vendors. It was nice to see a real local market, where you can see people meet (and kiss on the cheeks) their friends, and just chat a bit. We'd bought too much food (as always), but still made a very nice lunch salad.
After lunch Ann-Flore drove us to Bouillon in Belgium. As a sign of how tired I really was, I hallucinated a spider walking down my leg while in the car. I freaked out enough (well, mostly I cursed loudly) that the car was stopped to investigate. I don't think I've ever done something like that before.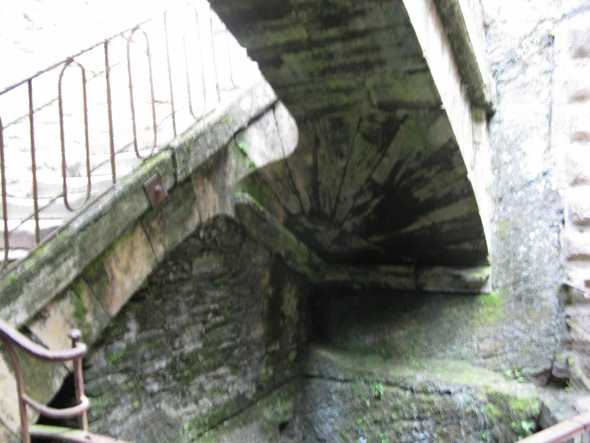 In Bouillon we toured yet another castle. This castle was much more impressive than the one in Sedan. It looks much more like a castle is supposed to look. For one it has 3 draw bridges in a row and a portcullis. Near the entrance it also has a very cool staircase whose rocks are cut so perfectly that no mortar was used in its construction at all! Inside the castle we had a variety of great views, and learned a little bit about its history. We also saw a raptor show, which was very cool. They had an eagle, some hawks, and some falcons all fly directly overhead. If I'd raised my arm and had really fast reflexes I could have touched one. They also had, just sitting there on a leash several other birds. The most interesting was an Andes Condor, which is really ginormous. The sign says it has a wingspan of 10 feet, but I didn't actually get to see that.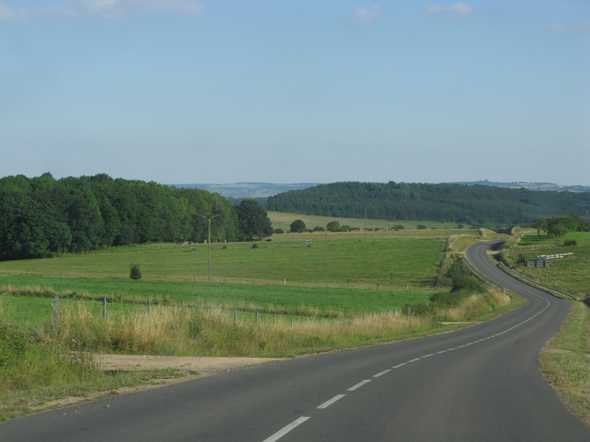 After the castle (and a stop at a Belgian chocolate store), we took a drive around the countryside on the French side of the border. It really is totally different than what we're used to. There are lots of tiny villages (just a few streets) which all have their main square and church. Then as you leave them there is maybe 5 miles of farmland, until you encounter the next small village. It's a layout that really makes sense if you imagine life when most people just walked to get around, and reminds you that people didn't always have easy access to cars.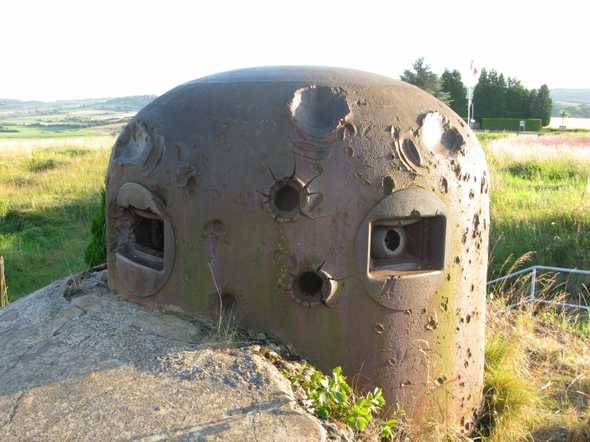 Finally we stopped at a pair of World War II bunkers, where a small group of French soldiers held out for 4 days against the German Blitzkrieg. The place at one time was covered in barbed wire, while only a small amount remains today. Seeing the damage that German bullets and artillery have done to the turrets (which appear to be about 15 inches of steel) is really amazing. I've never seen that kind of damage before.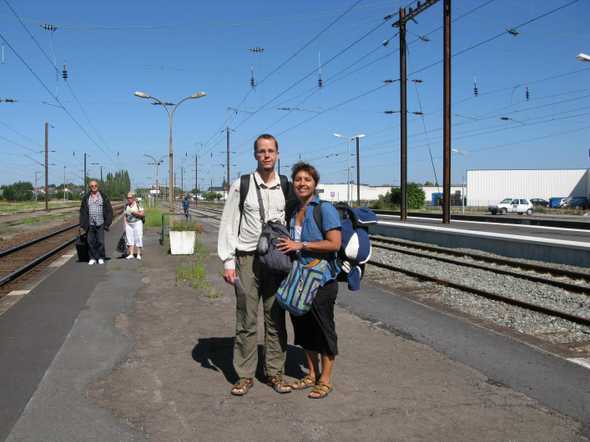 So now we've seen 3 fortresses in 2 days, and it's interesting to think about their differences and similarities. And while it's been relaxing, it has not really been restful. So fairly tired but not stressed out, we set off on the next leg of our journey to Landshut, which involves train, overnight bus, and train again.