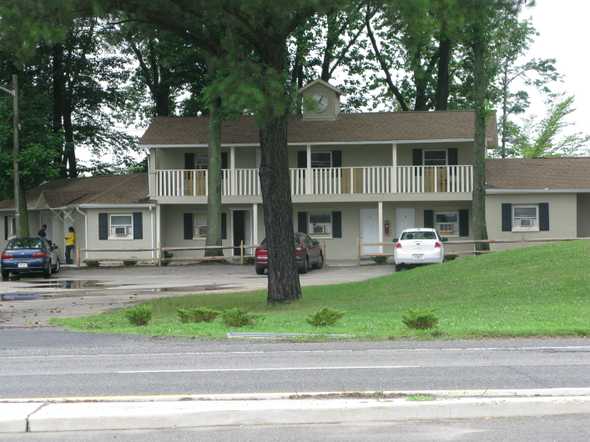 The morning of the 7th we rented a car to go visit Martha in south Jersey. I also rented a GPS toy to go with it, and had a good time playing with it. It was also very helpful getting in and out of Philadelphia, which can be a little daunting otherwise. When we got to Martha's place, she wasn't there. Unsure what to do, we waited around a bit and then went in search of a pay phone. The first phone took my quarters, but didn't work. The next one just didn't work. The 3rd one also took my quarters, but didn't work either. I forget in what way that one failed. The bottom line is: pay phones are dead. Don't rely on them for your travels.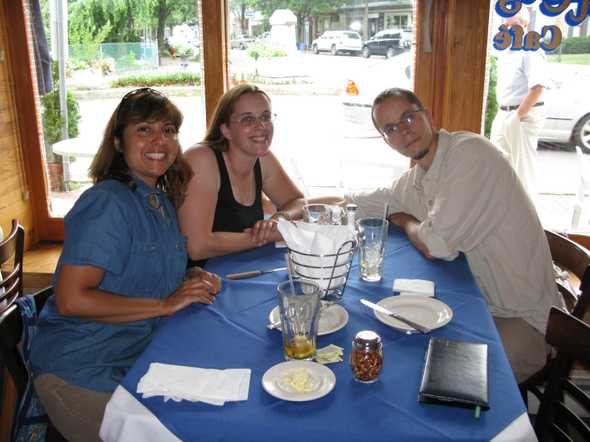 We returned to Martha's place, and now she was home. Apparently she'd gotten home right after we left (of course). We went to the Jester restaurant for a long lazy lunch, and then drove back to Philly. The GPS really shone when I missed an exit, and we calmly let it figure out what to do now, instead of going into the usual panic of figuring out where to turn, looking at maps, etc. However, I managed to break a plastic connector when I was disassembling the GPS as we were returning the car to Avis. That costs \$150 to repair, apparently, and is not covered by the car insurance that I bought from them. Don't disassemble any GPS unit you ever rent.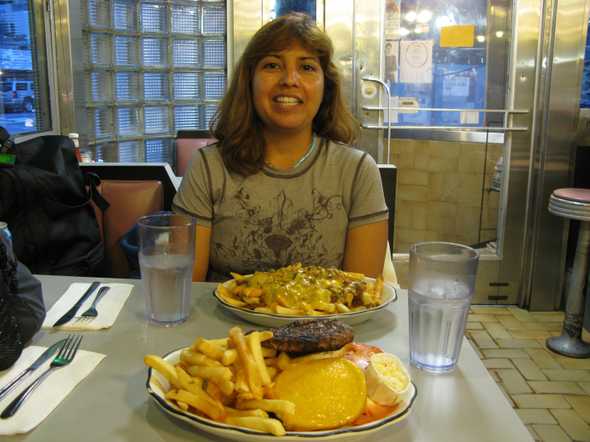 From Avis we walked to the China bus station, where buses to NYC leave every half hour during the day. We bought tickets, used the rest rooms, and pretty much walked directly onto the bus. The bus was full, but comfortable. In a little less than 2 hours we got off in New York. What a difference with Greyhound! We fattened up at the Square Diner, a wonderful little joint right across the street from where we got off. Then took the metro to our hostel. Got off the metro because we were going the wrong way, and got back on on the other side of the tracks.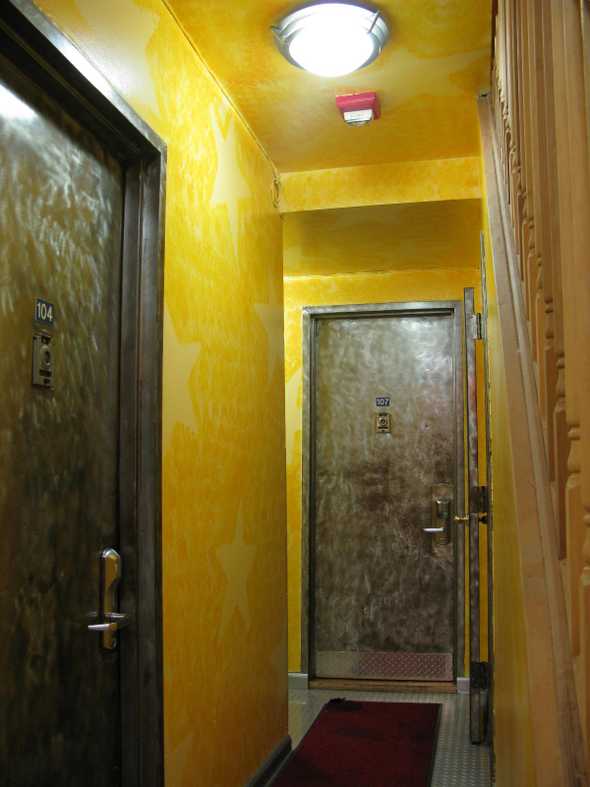 We stayed at the Chelsea Star Hotel where we lucked into another private room. The interior felt a bit like a boat. Narrow hallways. Steel doors everywhere, but with yellow stars painted on the walls. Our room was on the 2nd floor on a street corner, so not exactly quiet. It was, however, air conditioned. The next morning we got up pretty early, mostly due to the noise.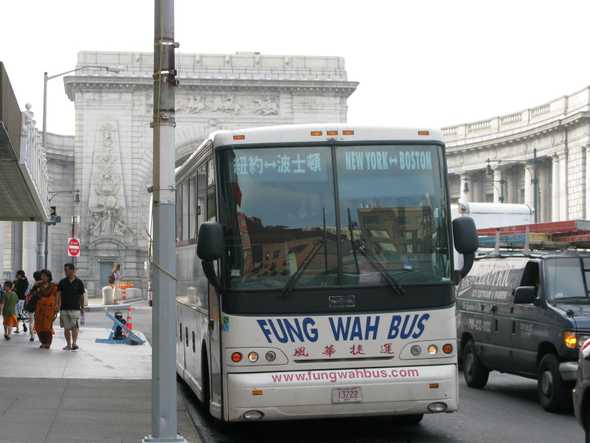 Once again we took a China bus. This one only goes once every hour, so we had to wait a little bit after buying our tickets. But it took us to Boston in the same time it would've taken a car to drive it. We just stopped once for a 10-minute rest break. You hear some scary stories (bus breaks down, bus driver pulled over) about these buses, but our 2 experiences have been very good.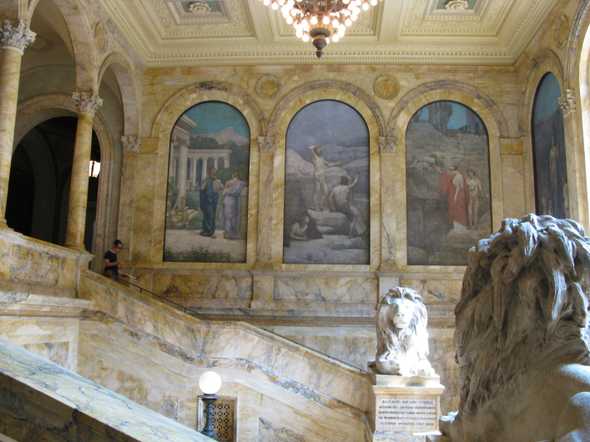 In Boston we discovered we didn't have all the phone numbers on us that we should. They're on the Internet, though, so we went off to find some Internet. Walking just over a mile to the library, in 90-degree heat, with heavy packs, up hill, in the snow, was no fun. After getting numbers and fighting pay phones once more, we eventually talked to Jane over gmail's IM. Turns out she works just a few blocks from where we got off the bus! So we walked back, taking a break for lunch, and met her at her work. Together we took the metro out of town, where Tom and Jaeda picked us all up. Pay phones are no good. We have to work out something else.