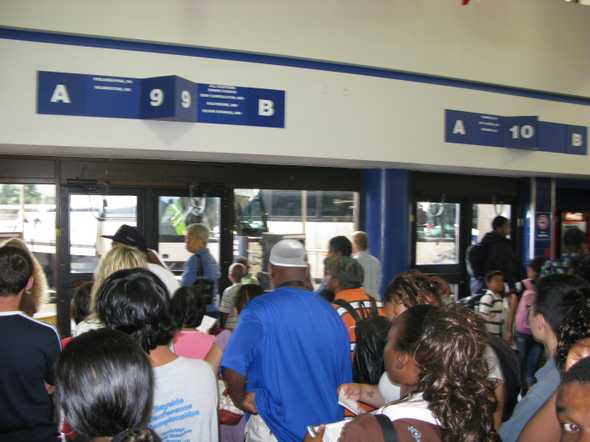 Just before our dim sum lunch, Danielle and I had discovered that our online reservations for the China town bus hadn't worked. Committed to getting to Philadelphia that day, we found a payphone and called around. All the cheap train seats were taken, but a Greyhound bus was soon to leave. Nobody at the station picked up the phone, so we just hurried over there and hoped for the best. At about 2:55 we got there. At 2:57 I had secured tickets for the 3pm bus (which we were trying to catch) by using a touch screen kiosk with a touch screen so bad that nobody else seemed to want to try it. (You had to tap each button about 7 times before it would register.) It was also super busy.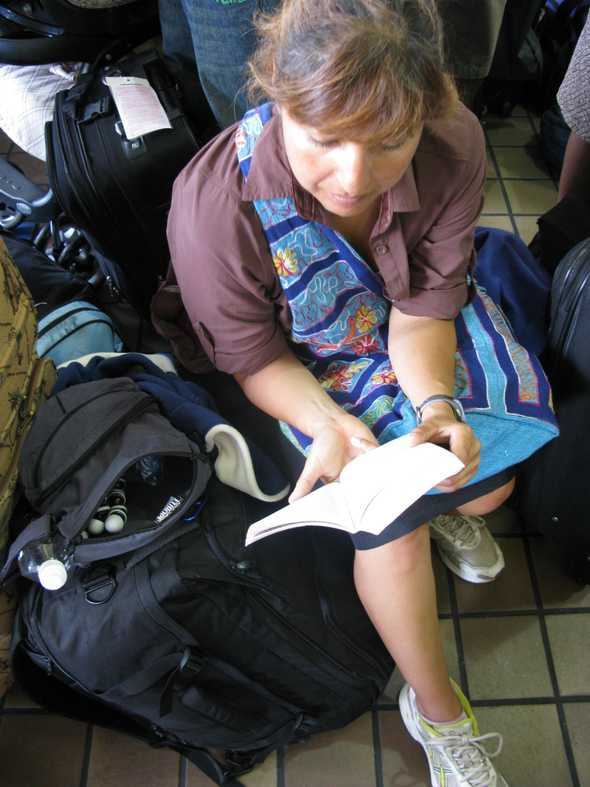 But we got in line, and waited. And waited… And waited some more. Various people got loaded onto a bus in very small groups, until about 4pm when it seemed boarding would happen for real. It did, but not for us. Greyhound must have oversold the bus or something, but at any rate we did not get on this bus. There would be a later bus, though. Luckily that 4:45pm bus had space for us (but not many of the people behind us in line) and left close to on time. Our friendly bus driver explained that every long weekend results in such a mess.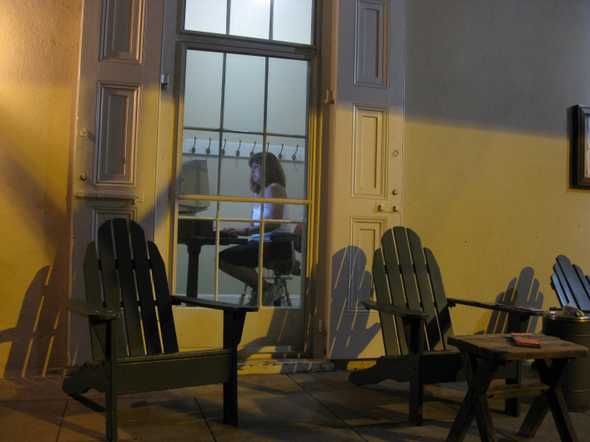 Traffic on the way to Philadelphia wasn't too bad, and I think we arrived around 9. After a quick meal of Pho, we decided on a taxi to our hostel: Chamounix Mansion. It's a cool house in a nice park, and we were sad to only be able to stay one night. We had a 4-bed room to ourselves, which made everything all the nicer.